How to Earn Money Recycling Your Metals at Burcham's in Albany, Oregon
In order to get paid for your recycling items, follow four steps: park, unload, weigh up, and pay out. For more in-depth instruction, watch the following video!
See more recycling tips for making the most money »
Featured Items for Sale
Contact us if you have a question about any item listed here.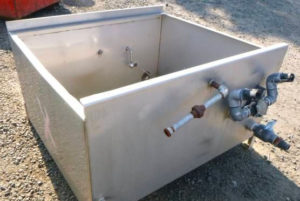 Large Stainless Basin
$900
Bottom Plow 3-Point Hitch
$300
Stackable Card File Cabinets
$15
Recycling Services for Businesses
We work with local businesses to make metal recycling easy. Recycling your scrap metals with us is a great way to offset your operating costs. If you are a business that regularly generates scrap here are some services we can offer you.
Recycling Containers
Timely Pick-ups
Accurate Weights
Swift Payment